LED LIGHTING DIVISION
LED가로등, 보안등, 터널등, 경관조명 전문 제조 회사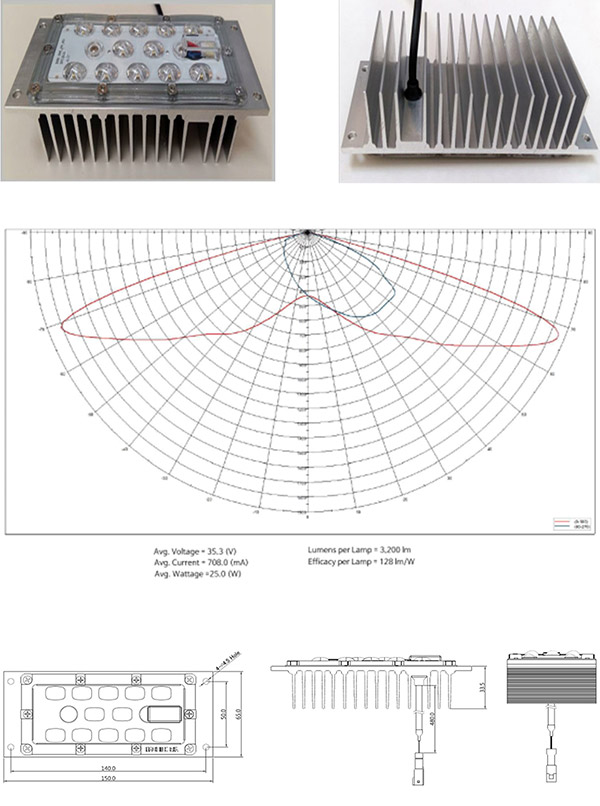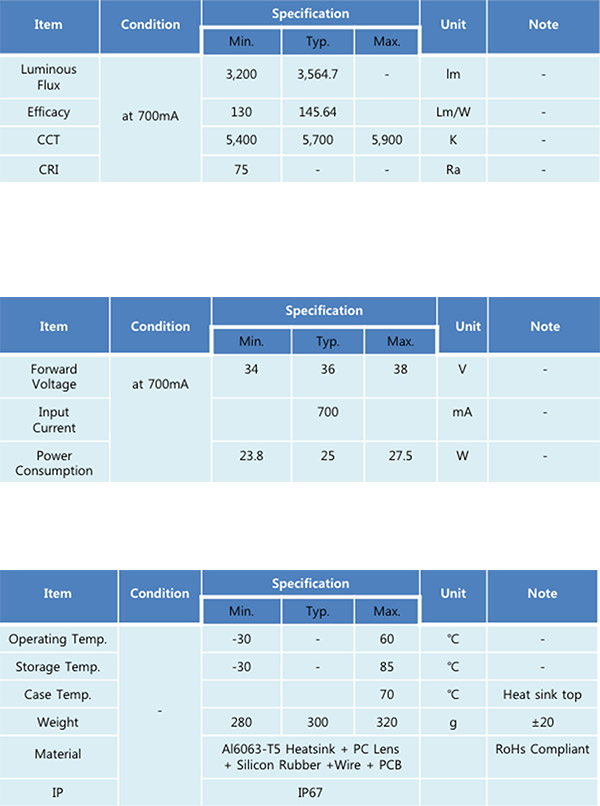 소비전력
40W
60W
압력전압
12V
12V
초광속
2,400lm
4,800lm
광효율
120lm/w
120lm/w
색온도
4,000K ~ 5,700K
연색성
75 Ra
Solar 모듈
100W MONO
150W MONO
컨트롤러
MPPT방식 충전 컨트롤러 사용
배터리
Lithium Iron Phosphate(LiFePO4) Battery

현대적 감각의 디자인
Aluminum Die-casting, 표면 Anti-ageing,
Electrostatic spray 가공, 부식에 강함.
고강도의 렌즈커버, 충격에 강함.
헤드 각도조절 : -10˚~10˚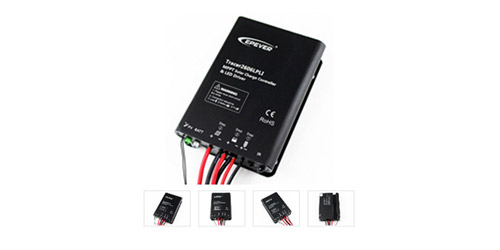 It combines solar charge controller and LED constant current driver into one unit which is ideal for solar LED Lighting, especially when dimmer function is needed. The Maximum Power Point Tracking charging methods enables the system charging and discharging management to obtain optimizaion.
Adopt high quality components of ST, IR and Infineon, make sure product using life span
Wide working environment temperature(-40˚C ~ 60˚C)
Apply to lithium battery
Lithium battery self-activating function
Lithium battery low temperature protection function
Load reduce power automatically
Maximum conversion efficiency of 98%
Advanced Maximum Power Point Tracking (MPPT) technology, with tracking efficiency no less than 99.5%
Ultra-fast tracking speed and guaranteed tracking efficiency
Accurately recognizing and tracking of multiple power points
12/24VDC automatically identifying system voltage or user-defined working voltage
Digital precision constant current control and the control accuracy are less than ±2%
Maximum output efficiency of 96%
PV and Load power limitation function
The output current can be adjusted among the rated power and current range
Monitoring and setting parameter via Mobile APP, PC Monitor setting software with RS485 communication interface
Aluminum housing for better cooling
Real-time energy statistics function
IP68 waterproof degree
Long lifespan design, fice years warranty
PV reverse polarity protection
Battery over voltage protection
Battery overheating protection
Lithium battery Low Temperature(Default 0˚C) protection
Battery reverse polarity protection
Battery over discharge protection
Load short circuit protection
Manual Mode
Real-time Control
Light ON/OFF (Default)
Lntelligent Power Mode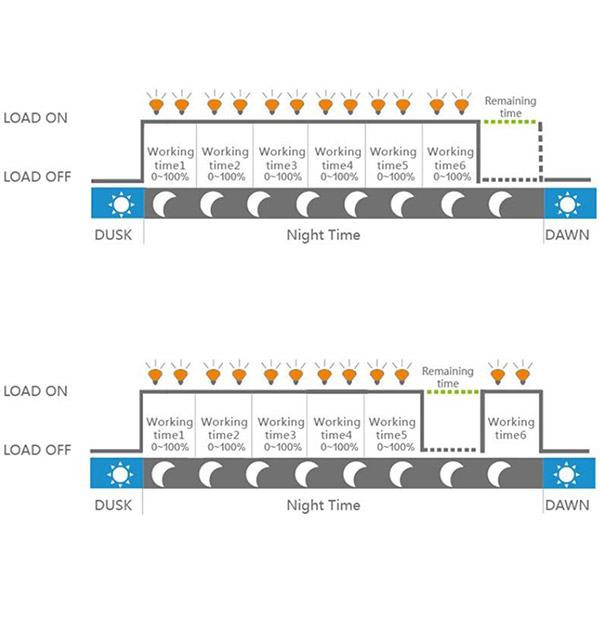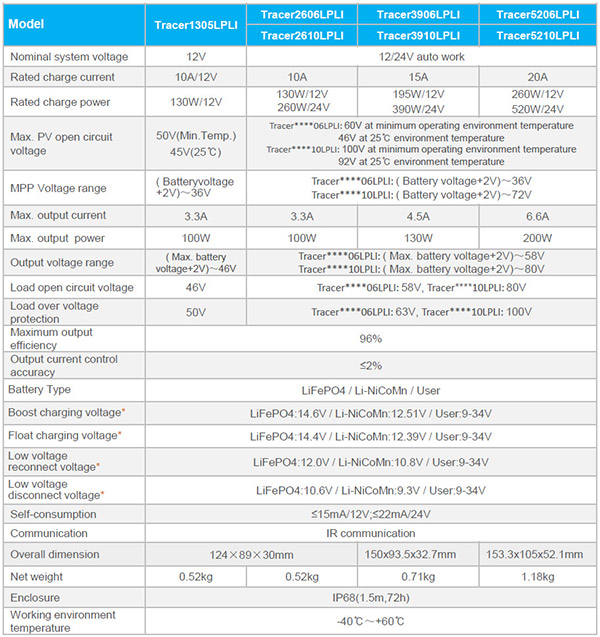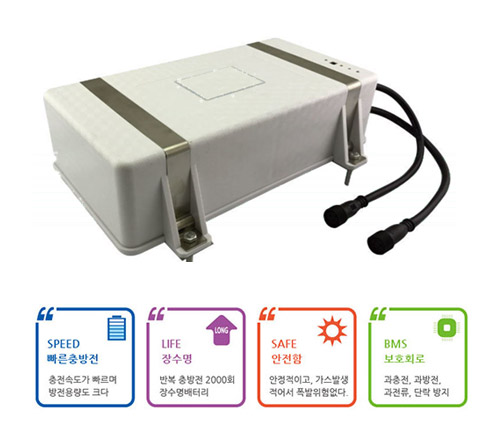 ■ Lithium Iron Phosphate(LifePO4) Battery
| | |
| --- | --- |
| Type | 리튬 인산철 (LifePO4) |
| Voltage | 12.8V |
| Current | 60Am |
인산철 배터리는 리튬전지의 양극을 구성하는 물질에 인산철(LiFePO4)를 사용한 제품으로 기존 리튬이온전지의 단점인 발화 및 폭발의 문제를 해결하고 충/방전 횟수를 2배 이상 늘린 현존하는 배터리 중 가장 우수한 성능을 가진 배터리 입니다.
충/방전율이 좋고 긴 수명과 안전성이 보장된 매우 이상적이고 친환경 배터리로서 여러 분야에 응용되고 있습니다.
인산철
리튬폴리머
니켈수소
납축전지
정격전압
3.2V
3.6V
1.2V
2V
충전전압
3.65V ~ 4V
4.25V
1.4V
2.4V
과충전허용공차
0.7
0.1
충전속도
급속충전
급속충전
급속충전
저속충전
수명(Cycle)
2000회 이상
500회
500회
400회
고온수명(55˚C)
800
300
300
100
에너지밀도(Wh/Kg)
130
180
80
30
출력지수(W/Kg)
3C
3C
3C
1C
안전성
매우 좋음
위험함
좋음
보통
자체방전율(월)
3% 미만
3 ~ 5%
5 ~ 6%
작동 온도
-20˚C ~ 60˚C
-20˚C ~ 60˚C
-20˚C ~ 50˚C
-20˚C ~ 40˚C
친환경 여부
무독성 친환경
코발트
KOH
납, 유해성분
비고
높은 출력 가능
소형 및 대형 장비 장치 등 다양한 분야에 응용 가능
에너지 밀도 높음
소형 가전 및 IT 기기
소형 가전 및 IT 기기
초기 비용 저렴
성능과 관리 취약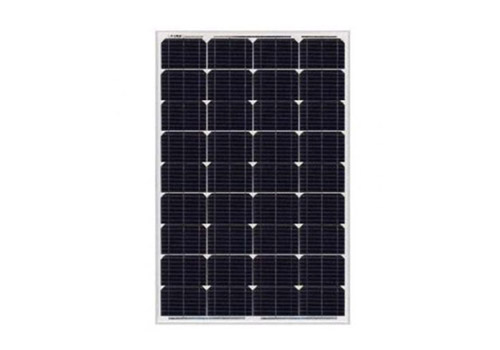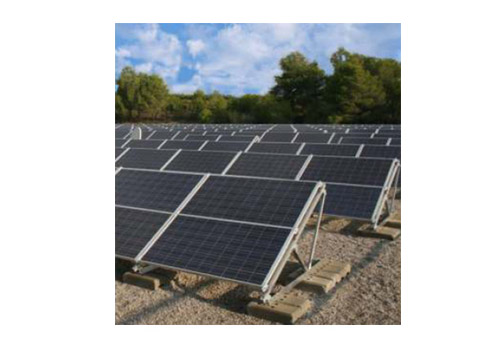 High efficiency solar cells with high transmission and textured glass are delivering high efficiency for modules
By pass diode minimizes the power drop caused by shade
Tempered glass, EVA resin, and weather proof film, plus alumium frame for extended outdoor use
Modules independently tested to ensure conformance with certification and regulatory standards
Manufacturing facility certified to ISO 9001 quality managements system standards
On-gird residential roof-tops
On-grid commercial / industrial roof-tops
Solar power stations
Otheron-grid applications
On-gird residential roof-tops
On-grid commercial / industrial roof-tops
Solar power stations
Otheron-grid applications
| | |
| --- | --- |
| MaximumPower(W) | 80W |
| OptimumPowerVoltage(Vmp) | 17.95V |
| OptimumOperatingCurrent(lmp) | 5.29A |
| OpenCircuitVoltage(Voc) | 22.57V |
| ShortCircuitCurrent(lsc) | 5.66A |
| CellEfficiency | 16.98% |
| ModuleEfficiency | 14.15% |
| ToleranceWattage | 0 + 3% |
| NOCT | 47˚C+/-2˚C |
■ Components & Mechanical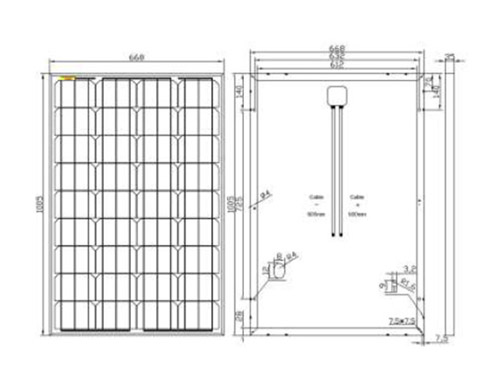 | | |
| --- | --- |
| SolarCell | 156*104 Mono |
| NumberOfCell(pcs) | 4*9 |
| SizeOfModule(mm) | 1005*668*35 |
| FrontGlassThikness(mm) | 3.2 |
| SurfaceMaximumLoadCapacity | 2400-5400Pa |
| AllowableHailLoad | 23m/s, 7.53g |
| WeightPerPiece(KG) | 8.0 |
| BypassDiodeRating(A) | 10 |
| Frame(MaterialComers, etc.) | 35# |
| TemperatureRange | -40˚Cto+85˚C |
| FF(%) | 70-76% |
| StandardTestConditions | AM1.5 1000W/m² 25˚C |