LED LIGHTING DIVISION
LED street light, security light, tunnel light
landscape lighting manufacturing company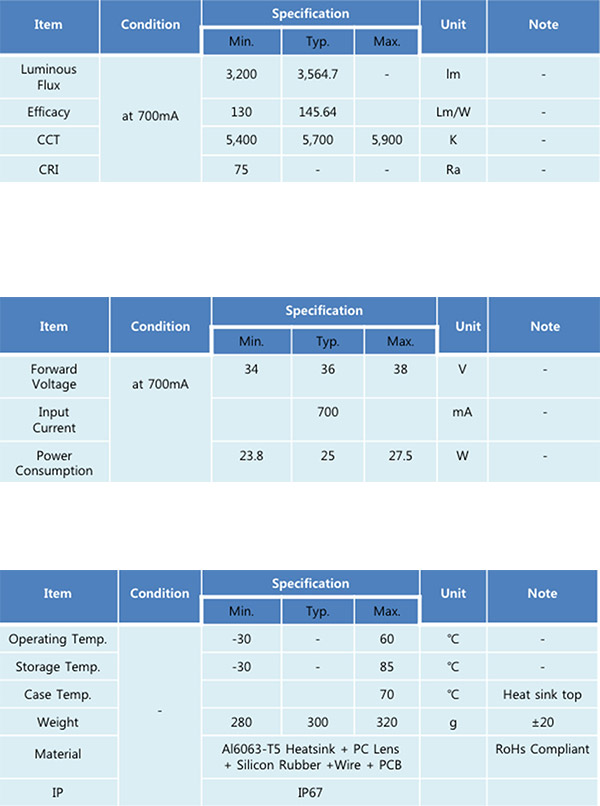 Power Consumption
40W
60W
Pressure voltage
12V
12V
Ultralight
2,400lm
4,800lm
Light efficiency
120lm/w
120lm/w
Color temperature
4,000K ~ 5,700K
Color rendering
75 Ra
Solar Module
100W MONO
150W MONO
Controller
MPPT Charge Controller
Battery
Lithium Iron Phosphate(LiFePO4) Battery

Modern design
Aluminum Die-casting, Surface Anti-ageing,
Electrostatic spray processing, Resistant to corrosion.
High strength lens cover, resistant to impact.
Head angle adjustment : -10˚~10˚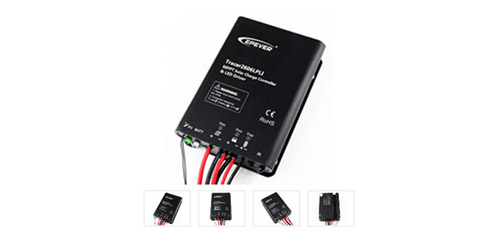 It combines solar charge controller and LED constant current driver into one unit which is ideal for solar LED Lighting, especially when dimmer function is needed. The Maximum Power Point Tracking charging methods enables the system charging and discharging management to obtain optimizaion.
Adopt high quality components of ST, IR and Infineon, make sure product using life span
Wide working environment temperature(-40˚C ~ 60˚C)
Apply to lithium battery
Lithium battery self-activating function
Lithium battery low temperature protection function
Load reduce power automatically
Maximum conversion efficiency of 98%
Advanced Maximum Power Point Tracking (MPPT) technology, with tracking efficiency no less than 99.5%
Ultra-fast tracking speed and guaranteed tracking efficiency
Accurately recognizing and tracking of multiple power points
12/24VDC automatically identifying system voltage or user-defined working voltage
Digital precision constant current control and the control accuracy are less than ±2%
Maximum output efficiency of 96%
PV and Load power limitation function
The output current can be adjusted among the rated power and current range
Monitoring and setting parameter via Mobile APP, PC Monitor setting software with RS485 communication interface
Aluminum housing for better cooling
Real-time energy statistics function
IP68 waterproof degree
Long lifespan design, fice years warranty
PV reverse polarity protection
Battery over voltage protection
Battery overheating protection
Lithium battery Low Temperature(Default 0˚C) protection
Battery reverse polarity protection
Battery over discharge protection
Load short circuit protection
Manual Mode
Real-time Control
Light ON/OFF (Default)
Lntelligent Power Mode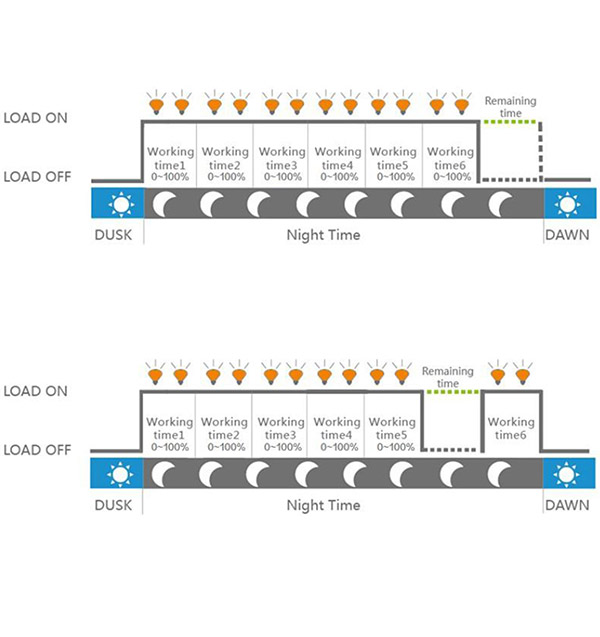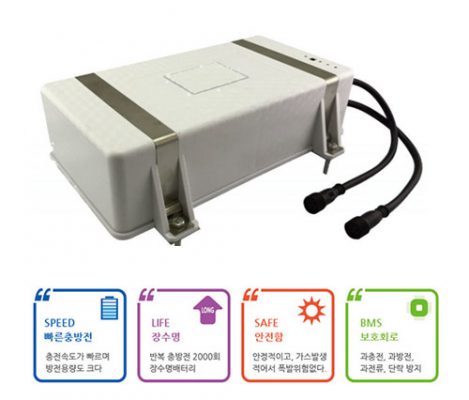 ■ Lithium Iron Phosphate(LifePO4) Battery
| | |
| --- | --- |
| Type | Lithium iron phosphate (LifePO4) |
| Voltage | 12.8V |
| Current | 60Am |
Iron phosphate battery is a product that uses iron phosphate (LiFePO4) as a material of the positive electrode of a lithium battery, and solves the problem of ignition and explosion, which is a disadvantage of the existing lithium ion battery, and among the existing batteries which has more than doubled the number of charge / discharge cycles. The battery with the best performance.
It is an ideal and eco-friendly battery with good charge / discharge rate, long life and safety, and has been applied to various fields.
Iron phosphate
ithium Polymer
Nickel hydrogen
Lead acid battery
Rated voltage
3.2V
3.6V
1.2V
2V
Charging voltage
3.65V ~ 4V
4.25V
1.4V
2.4V
Overcharge Tolerance
0.7
0.1
Charging speed
Fast charging
Fast charging
Fast charging
Low speed charging
Cycle
More than 2000
500
500
400
High Temperature Life (55˚C)
800
300
300
100
Energy density(Wh/Kg)
130
180
80
30
Output index(W/Kg)
3C
3C
3C
1C
Safety
Very good
Dangerous
Good
Usually
Self discharge rate (month)
Less than 3%
3 ~ 5%
5 ~ 6%
Working temperature
-20˚C ~ 60˚C
-20˚C ~ 60˚C
-20˚C ~ 50˚C
-20˚C ~ 40˚C
Environmentally friendly
Non-toxic and eco-friendly
Cobalt
KOH
Lead, Hazardous Ingredients
Remarks
High output available
Applicable to various fields such as
small and large equipment devices
High energy density
Small appliances and IT devices
Small appliances and IT devices
Initial cost cheaper
Performance and Management Vulnerabilities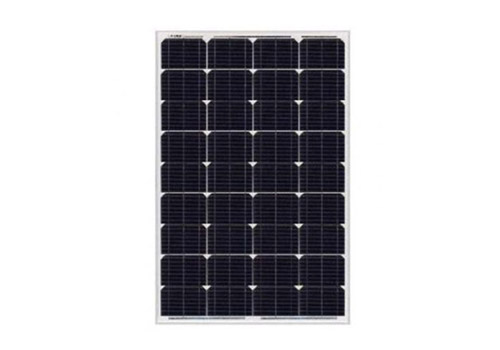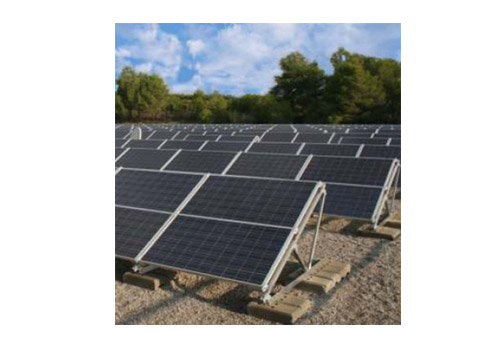 High efficiency solar cells with high transmission and textured glass are delivering high efficiency for modules
By pass diode minimizes the power drop caused by shade
Tempered glass, EVA resin, and weather proof film, plus alumium frame for extended outdoor use
Modules independently tested to ensure conformance with certification and regulatory standards
Manufacturing facility certified to ISO 9001 quality managements system standards
On-gird residential roof-tops
On-grid commercial / industrial roof-tops
Solar power stations
Otheron-grid applications
On-gird residential roof-tops
On-grid commercial / industrial roof-tops
Solar power stations
Otheron-grid applications
| | |
| --- | --- |
| MaximumPower(W) | 80W |
| OptimumPowerVoltage(Vmp) | 17.95V |
| OptimumOperatingCurrent(lmp) | 5.29A |
| OpenCircuitVoltage(Voc) | 22.57V |
| ShortCircuitCurrent(lsc) | 5.66A |
| CellEfficiency | 16.98% |
| ModuleEfficiency | 14.15% |
| ToleranceWattage | 0 + 3% |
| NOCT | 47˚C+/-2˚C |
■ Components & Mechanical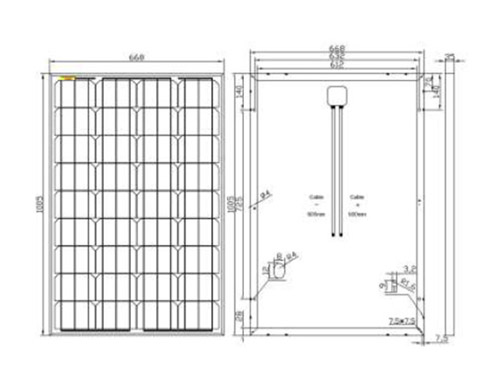 | | |
| --- | --- |
| SolarCell | 156*104 Mono |
| NumberOfCell(pcs) | 4*9 |
| SizeOfModule(mm) | 1005*668*35 |
| FrontGlassThikness(mm) | 3.2 |
| SurfaceMaximumLoadCapacity | 2400-5400Pa |
| AllowableHailLoad | 23m/s, 7.53g |
| WeightPerPiece(KG) | 8.0 |
| BypassDiodeRating(A) | 10 |
| Frame(MaterialComers, etc.) | 35# |
| TemperatureRange | -40˚Cto+85˚C |
| FF(%) | 70-76% |
| StandardTestConditions | AM1.5 1000W/m² 25˚C |